文字识别60种语言
即时捕捉网络直播视频或照片中的文字。将结果转换为相应操作:网络链接,电话号码,电子邮箱,街道地址,日期时间,均可点击。您可关注、致电、发送邮件、查看地图和创建活动。所有识别均在设备上完成,无需网络连接。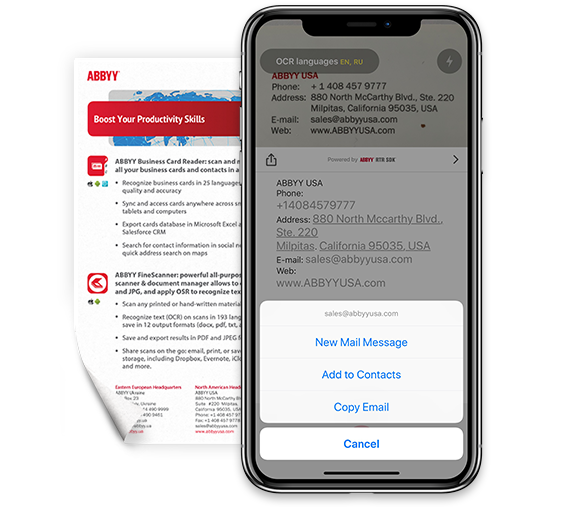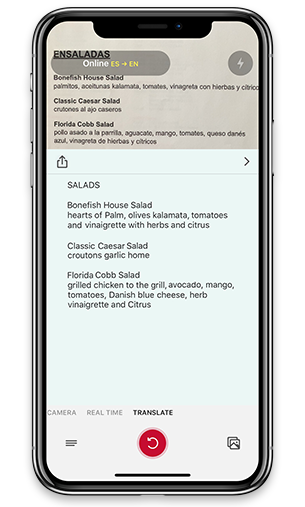 在相机屏幕上翻译文字
无需拍摄照片便可在相机屏幕上直接显示实时翻译,在线(完整文本翻译)支持语言逾100种,离线(单词翻译)支持语言10种。
在相机屏幕上翻译文字
无需拍摄照片便可在相机屏幕上直接显示实时翻译,在线(完整文本翻译)支持语言逾100种,离线(单词翻译)支持语言10种。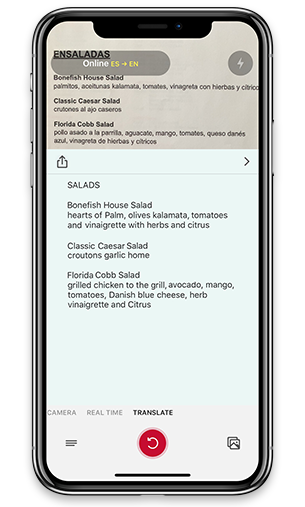 读取二维码,分享结果
选择二维码读取模式,轻松扫描二维码。捕获到的所有数据均可编辑,复制,使用VoiceOver朗读,用作为搜索关键字,或者以您喜欢的任何方式分享。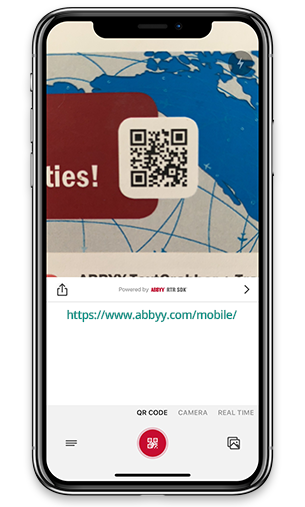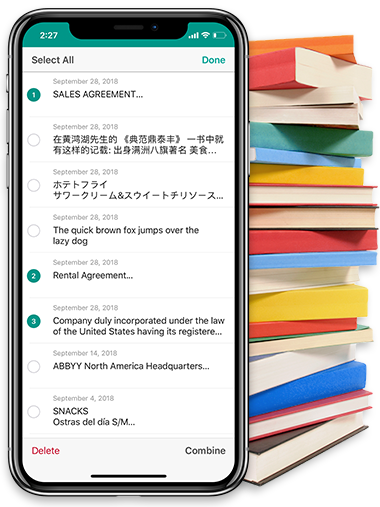 所有存档,始终在手
永不丢失任何已识别和已翻译的文字和二维码,所有结果均保存在"历史记录"中,您可轻松读取、合并或删除。
所有存档,始终在手
永不丢失任何已识别和已翻译的文字和二维码,所有结果均保存在"历史记录"中,您可轻松读取、合并或删除。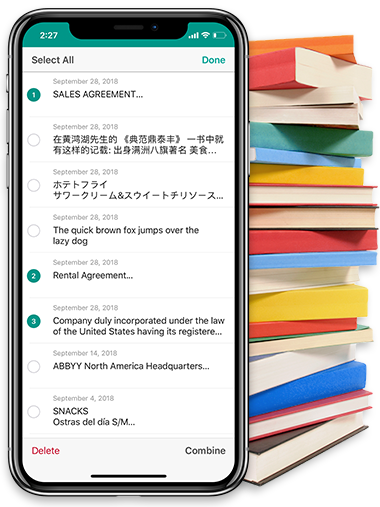 It's amazing
SampNeves - 2 2月. 2022
It's amazing how this app is still free. I cannot count anymore the number of times this app has saved me and turned my work so much easier to do. I would gladly pay for this app just for the ocr. Paying for the translation feature however does not make sense to me, having Google translator do it for free. Make a full ocr option for uploaded text pdf documents with an output in word format and I will pay for that.
So easy and accurate
AppSnapRdV - 26 1月. 2022
Makes note taking a breeze. Ease of use is by design and the text translation accuracy is great.
更多强大的生产力工具
瞬间完成所有名片和通讯录的扫描和管理
了解更多 ›
创建 PDF 和 JPEG 文件并应用 OCR 识别 193 种语言的文字
了解更多 ›