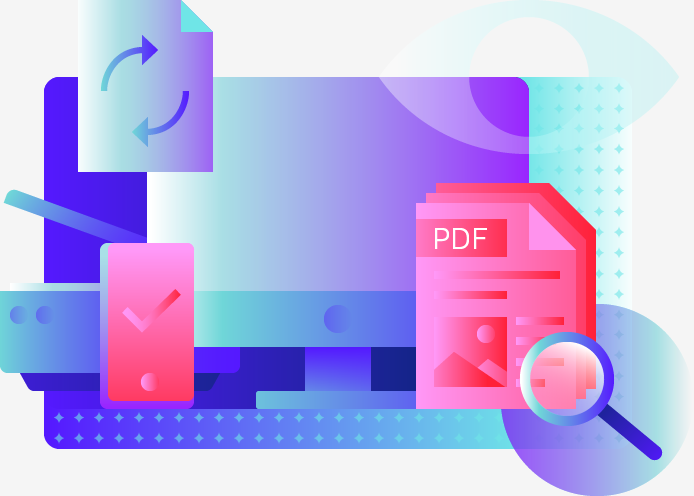 ABBYY FineReader PDF: La solución PDF más inteligente
Convierta, edite, comparta y colabore en PDF y documentos escaneados en el entorno de trabajo digital.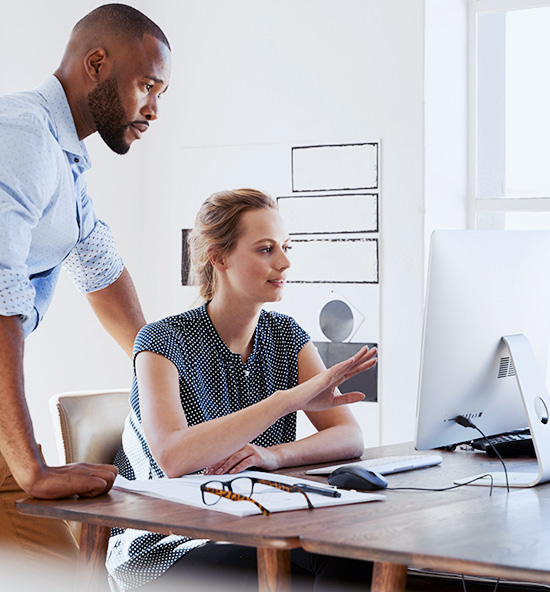 FineReader PDF permite a los profesionales maximizar la eficiencia en el entorno de trabajo digital. Con la última tecnología OCR basada en la IA de ABBYY, FineReader PDF simplifica la digitalización, recuperación, edición, protección, el uso compartido y la colaboración en cualquier tipo de documento en el mismo flujo de trabajo. Quienes trabajan con información ahora se pueden centrar más en sus experiencias y menos en las tareas administrativas.
Funciones clave
FineReader PDF le ayuda a hacer el trabajo
INFORMACIÓN CLAVE
FineReader PDF en cifras
Reseña en vídeo de nuestro usuario empresarial
«Soy administrador de sistemas dentro del ámbito jurídico y le doy a ABBYY FineReader PDF una calificación cinco de cinco. El software es estupendo. Es muy rápido. Es muy preciso, y nos encanta».
Kevin H.
Administrador de sistemas
Elija su preferencia: ¿Organización o particular?
Para organizaciones
Permita que sus empleados optimicen los procesos de PDF en toda la organización con unas opciones de licencias sencillas y flexibles a partir de cinco licencias.
Para particulares
FineReader integra los documentos escaneados en los flujos de trabajo digitales y hace más fácil digitalizar, convertir, recuperar, editar, proteger, compartir y colaborar con todo tipo de documentos en el entorno de trabajo digital.
Saber más
Lo que dicen nuestros clientes
Millones de clientes en todo el mundo confían en ABBYY FineReader PDF para realizar tareas documentales con eficiencia.
"A fantastic document OCR / conversion tool"
Excellent price point, simplicity of use. Extracted text accuracy (e.g. PDF to Word) is excellent - staggering sometimes when you see the input quality. The comparison tool is particularly useful for seeing how someone may have altered a document sent then printed / scanned into PDF.
Jeremy B Director, Small business
Full review on G2 website
"There is really no competitor for FineReader 15"
It has an uncanny ability to accurately deconstruct a document and capture the text, non-text elements and the layout. And it does this in multiple languages with equal accuracy. I think the product is unsurpassed.

Eli W President, Small business
Read more
"It makes my job easier"
ABBYY digitalizes documents and images and allows me to save them in different formats, preserving the structure of said documents and images. It's simply amazing

Liliana AProgramador, Government Administration
Read more
"It works well for grabbing the text off scanned documents"
The best part of ABBYY FineReader is how when you import a scanned document to OCR, you can see it scanning before your eyes. It looks really cool!

Carol G Medical Records Administrator
Read more
"An indispensable program for my work"
FineReader is helping me out with text recognition. I do not know what to do without it. It saves a lot of time, while the finished text almost does not have to edit.

Natalia C Human Resources Consultant
Read more
"ABBYY FineReader is my everyday partner"
I have been using Abbby FineReader for few years and it is awsome how much it simplifies my office life. I recognize printscreens, sacnned pdfs and it really can speed my work a lot.

Tomasz W.Client Service Director Research
Read more
"Solid pdf application"
The programs functions are easier to find than adobe, and this is a solid pdf application. The pricing model is good, not requiring a subscription. Features are good.

Theodore A.Attorney At Law
Read more
Excellent PDF OCR solution
This software came bundled with my Fujitsu ScanSnap and I've been using it for over 12 years. The software is still running perfectly and converting my scans to PDF and OCR'ing them for future reference.

Jesus P.CEO/President, Self-employed
Read more
"A nice alternative to the usual Adobe Acrobat PDF Editor"
Seemingly smooth integration with my Xerox Scanner. Obvious button labeling and layout that makes finding actions intuitive. Low overall Memory footprint while using, which has been great when running multiple programs simultaneously. The conversion to various Office documents was also a very nice touch that I did not expect to have.
Justin R Senior Project Engineer
Read more
"The Perfect Alternative to the Strangle-Hold of the Industry Leader"
FineReader PDF 15 provides the software platform you need for 95% of everything you need to do with any of your documents, your screen capture images and Portable Document Format documents. I love the ability to use this software on my laptop or desktop with the same level of performance. Capturing data for PDF resiliency is great.

Doug B Chief, SSI Program Office
Read more
"Simple to Use. Nice features. Relatively inexpensive relative to competing products."
Simple to use/install. Nice features. Relatively inexpensive relative to competing products.

Administrator in Financial Services
Read more
"Best PDF editing and book OCR in the market"
Ability to determine and change the fields in the layout of a scanned page. Marking the pics and text independently. Editing without spoiling the layout. You can even translate within ABBYY on the existing layout and save as a PDF again in a new language.

Oytun s Operations
Read more
Worthwhile improvements
ABBYY FineReader 15 is a worthwhile improvement over previous versions.  I use ABBYY FineReader very often for making useable and readable documents from techmanuals you need an electron microscope to read, as well as way to store and search them.

FineReader PDF user In-app review
Powerful yet easy to use
This is the product for which I have been searching. It is powerful yet easy to use; accurate and fast.

FineReader PDF user In-app review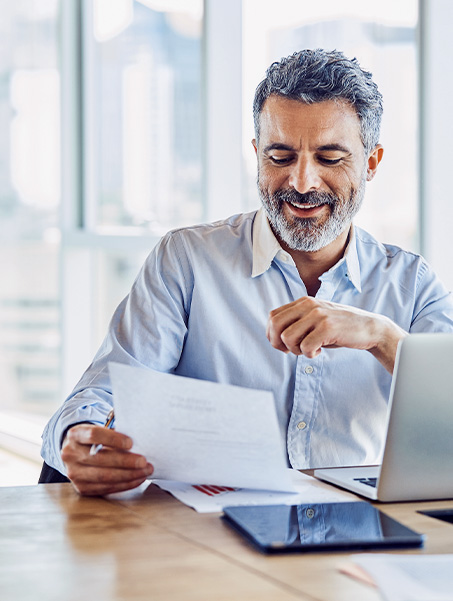 ¿Está listo para acelerar el flujo de trabajo con sus documentos?