For the Public Sector
Digitize, convert, annotate, and edit documents with ABBYY® FineReader® PDF
Digital transformation in public administration requires new ways of working and modern tools. FineReader PDF offers comprehensive document processing tools and convenient conversion options for day-to-day tasks at the workstations of digitized administration.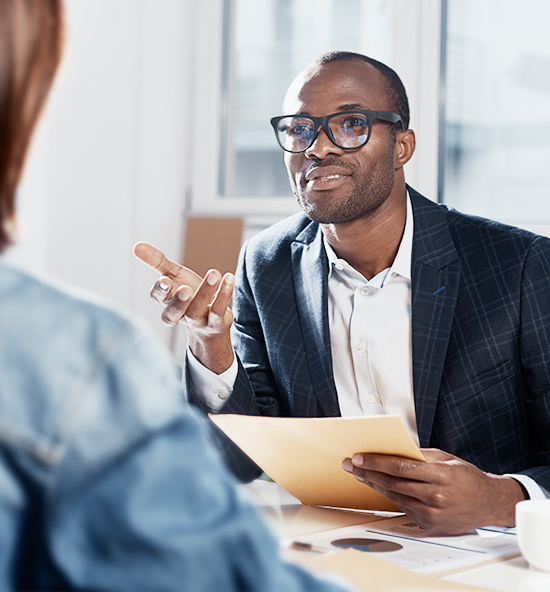 FineReader PDF Desktop
Master the process of digitization at every workstation
Conversion of paper and digital documents
OCR (optical character recognition) turns scans into searchable PDF documents
Comprehensive comment functions for collaborative work
PDF editing and optimization
Securely remove confidential information from documents and metadata
Automatic comparison of document versions
Security, thanks to encryption and digital signatures
PDF/A for secure long-term archiving
Tagged PDF and PDF/UA for document accessibility
Document tasks in the public sector
Document digitization
With FineReader PDF, you can easily convert all incoming and existing documents into searchable, digital formats. You have the choice between manual and automated conversion (Hot Folder function). This means you can simplify and enhance access to documents and information considerably compared to traditional paper records.
Long-term archiving
FineReader PDF offers well-developed functions for optimal preparation of documents for digital archiving. You can compress PDF files significantly without impairing their visual quality. Support for PDF/A format enables long-term access to your archive, making it future proof in terms of technology.
Streamlining document processing
Speed up processing time on your tasks. FineReader PDF offers numerous editing and collaboration tools for documents in PDF format. You benefit from machine-based information search capabilities and the smooth exchange of documents across your organization.
PDF accessibility
No limits on user groups or technologies: FineReader PDF supports conversion into formats that enable document accessibility. Documents digitized using text recognition (OCR) make image files — such as those from scans, for example — accessible to screen readers.
Volume licensing for administration
FineReader PDF's flexible volume licensing with attractive discounts empowers employees with digital workflow productivity tools to achieve lower costs and optimize resource-intensive document processes.