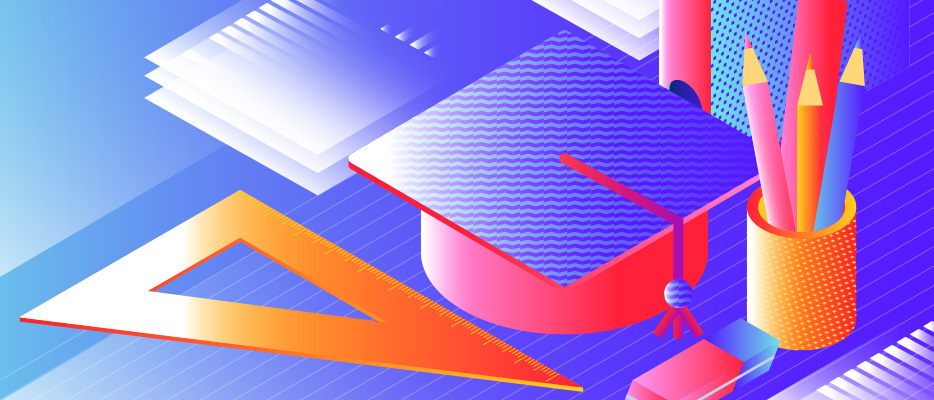 Education tends to include a lot of books, learning materials, and other documents—be it in paper or digital format. For students with special needs that need accessibility assistance, FineReader PDF is an excellent tool.
There are many benefits of using ABBYY FineReader PDF 15 for accessibility. Exceptional quality optical character recognition (OCR) converts textbooks and study materials to digitally accessible documents, enabling students with dyslexia or visual impairments to get equal access to printed educational materials. Teachers can prepare universally accessible study materials using PDF/UA format, which supports access via text-to-speech, magnification software, and other assistive technologies.
Why do long-time customers use FineReader PDF for accessibility?
Our customer base for FineReader PDF include several schools for blind students. Some have used the solution for many years, largely due to FineReader PDF's outstanding OCR capabilities.
To make documents accessible for people who are blind and visually impaired, the content has to be in a machine-readable format that is accessible to screen readers. Thanks to those readers, the text can be translated to speech or braille output.
But to achieve this, the paper or scanned document must first be converted to text. This is where OCR comes in. Accurate, proven, and reliable OCR has been FineReader's strength for many years.
As an Alternative Media Specialist, I use ABBYY FineReader to enhance the accessibility and quality of PDF documents for students and educators. PDF documents sometimes pose challenges, (and) FineReader is my go-to tool for generating a searchable, accessible, or alternative format. When processing alternative media requests, FineReader is always a part of my workflow when processing PDF documents.

My favorite feature (that) FineReader offers is the ability to convert an inaccessible PDF into a universally accessible document or PDF/UA. I select batches of files, perform a right click, and in moments my PDF documents are tagged and ready to review with assistive technology. The ease of access to information is the best part about ABBYY FineReader.
Additionally, FineReader's background recognition makes it possible to handle the text content of any PDF—scanned or digitally created. Plus, exceptional table recognition capabilities enable the extraction of content within tables, allowing this information to be copied easily to other solutions.
What else can FineReader PDF do?
Apart from OCR, FineReader PDF has a lot more to offer to students and teachers with disabilities. An additional capability is the option to export to PDF/UA for an easily accessible document—regardless what your PDF viewer software might be.
Another recent update and even more exiting feature is the integration between FineReader PDF and mobile devices. Recognizing content from a document is no longer limited to a desktop computer with a scanner. FineReader PDF Mobile can capture and recognize documents directly from a student's mobile phone. This is certainly an advantage in the classroom! The document can then be shared with FineReader on desktop for further editing.
User-friendly assistive features 
Apart from making documents accessible to screen readers, FineReader PDF includes other assistive features such as the easy-to-use and intuitive interface of FineReader PDF, which makes it easier for people with learning disabilities or vision impairments to operate the software.
Additionally, many operations with the software can be done using keyboard shortcuts, bypassing some mouse actions that can be an obstacle for some students.
Accessibility of the software itself
We know of customers who are blind that work with FineReader and are considerate of these users when making interface improvements. The FineReader team is constantly working on making FineReader's user interface even more accessible, but realize there are some areas that still need improving:
Some user interface elements are not available for screen readers;
Some (infrequent) usage scenarios that require precise mouse actions are not supported, such as working with blocks, manipulating pages, or tools where you need to specify the exact location on the page (i.e. a signature, a stamp).
The FineReader team periodically audits the software to identify any new issues as new features are added. These audits include checks of the software with testing tools, keyboard navigation of pages, and navigating pages with a screen reader.
Try all features and capabilities of ABBYY FineReader PDF 15 for yourself!
Ready to boost your document workflow?
Subscribe to our newsletter
Enter email and find out how to unlock efficiency with a free copy of FineReader e-book.
Your subscription was successful!