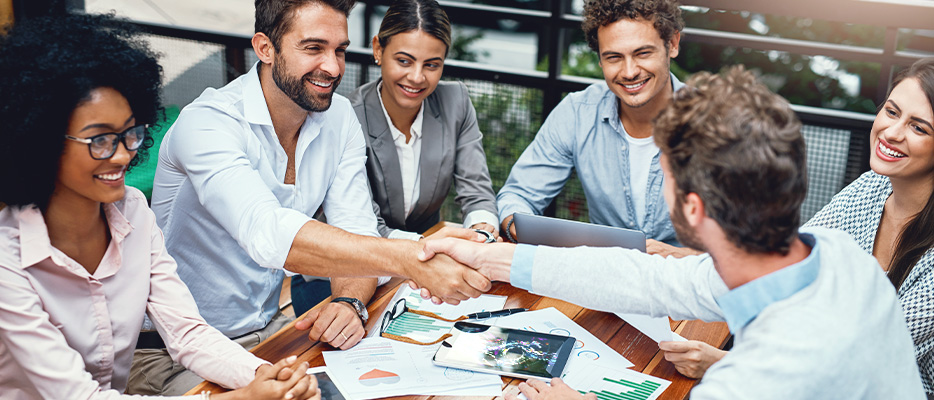 ABBYY FineReader 14 is here with a bang! Your popular ABBYY FineReader is entering the New Year with new improvements. Thanks to your valuable feedback, we have been able to keep working on making our existing ABBYY FineReader 12 the best OCR experience for our customers. We have added some task-specific enhancements to the new ABBYY FineReader 14 to make your business processes run smoother, smarter, and faster in 2017 and beyond...
Why We Skipped Version 13?
Your guess is as good as ours. Considering the fact that in some countries and cultures, some of our customers believe that '13' is not a good number, we have decided to show respect for their beliefs. By virtue of its superiority as an OCR solution, FineReader is used by millions of users worldwide. As a customer-centric IT company, ABBYY does not want to create any barriers for any of our customers, so we skipped Version 13 and we are hoping that you are all happy with our decision.
What's New in FineReader 14?
One of the key quality improvements in ABBYY FineReader 14 is the inclusion of powerful PDF editing tools. With version 14, you can now add, delete, replace, and correct text and images in PDF documents,  both digital-born and scanned. What's more, you can also comment and annotate, search and highlight text, quote, rearrange and rotate pages, take pages in and out, merge different document formats into a single PDF,  secure your documents and even fill out PDF forms.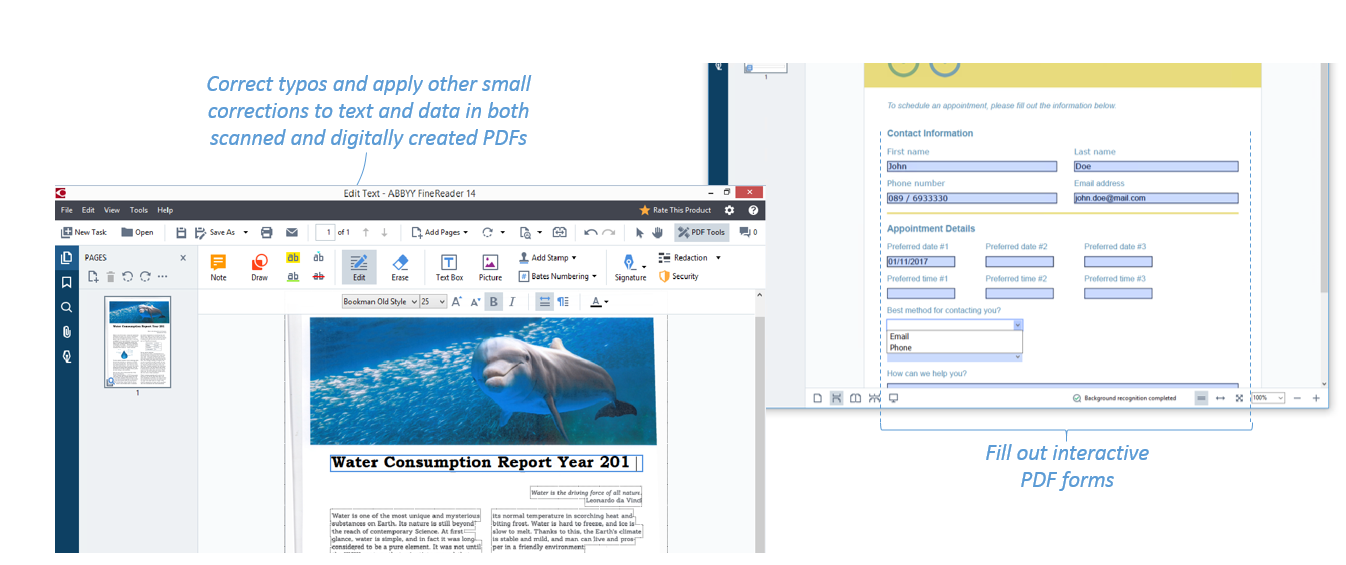 We keep making continuous improvement to FineReader in order to make it much easier for you to find pleasure in your daily work with PDF files.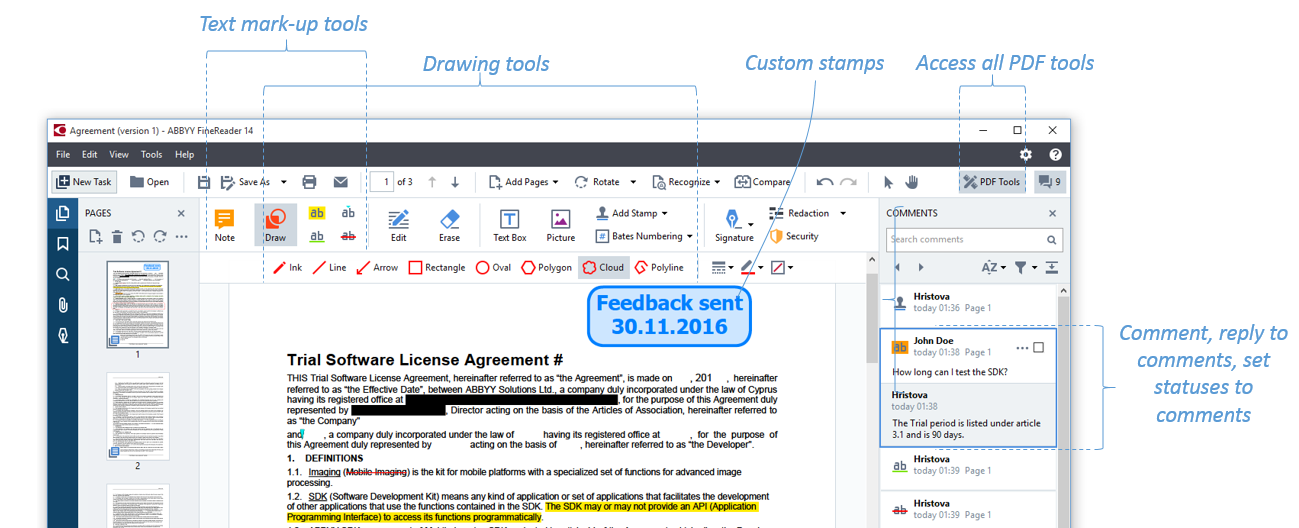 Working with scanned PDF documents has never been easier. ABBYY has leveraged 20 years of expertise and in-depth experience with OCR technology to provide you with the very best user experience. This gives us the confidence to assure you that with ABBYY FineReader 14, you can work more productively with scanned PDFs.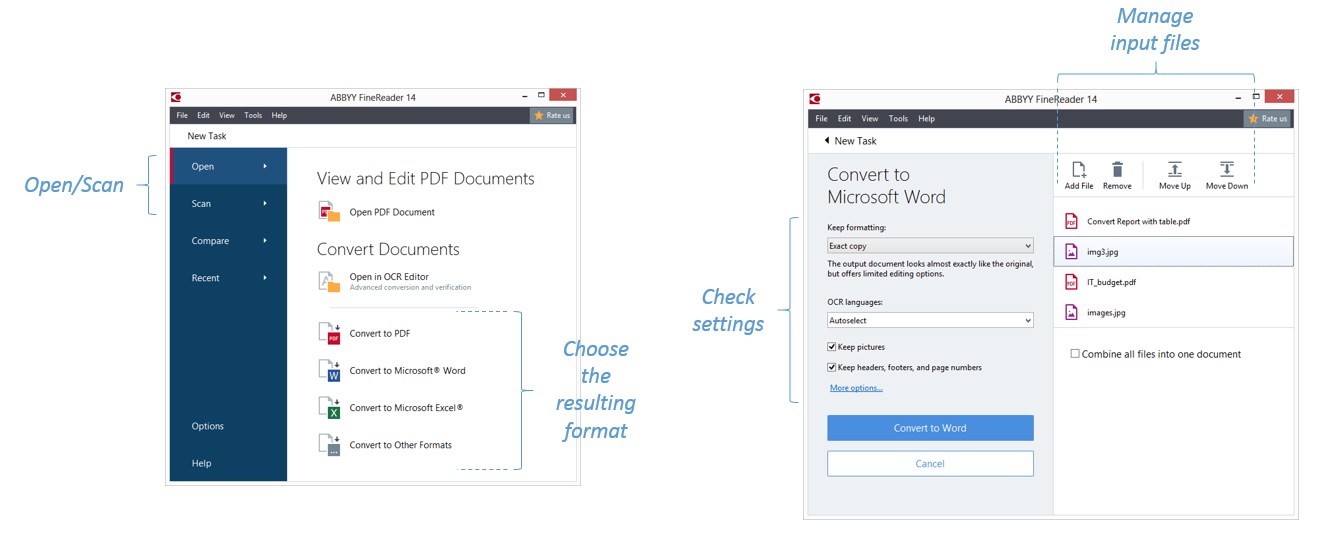 FineReader 14 has an even more perceptive OCR for converting scans to Word, Excel, PowerPoint with better accuracy and layout retention.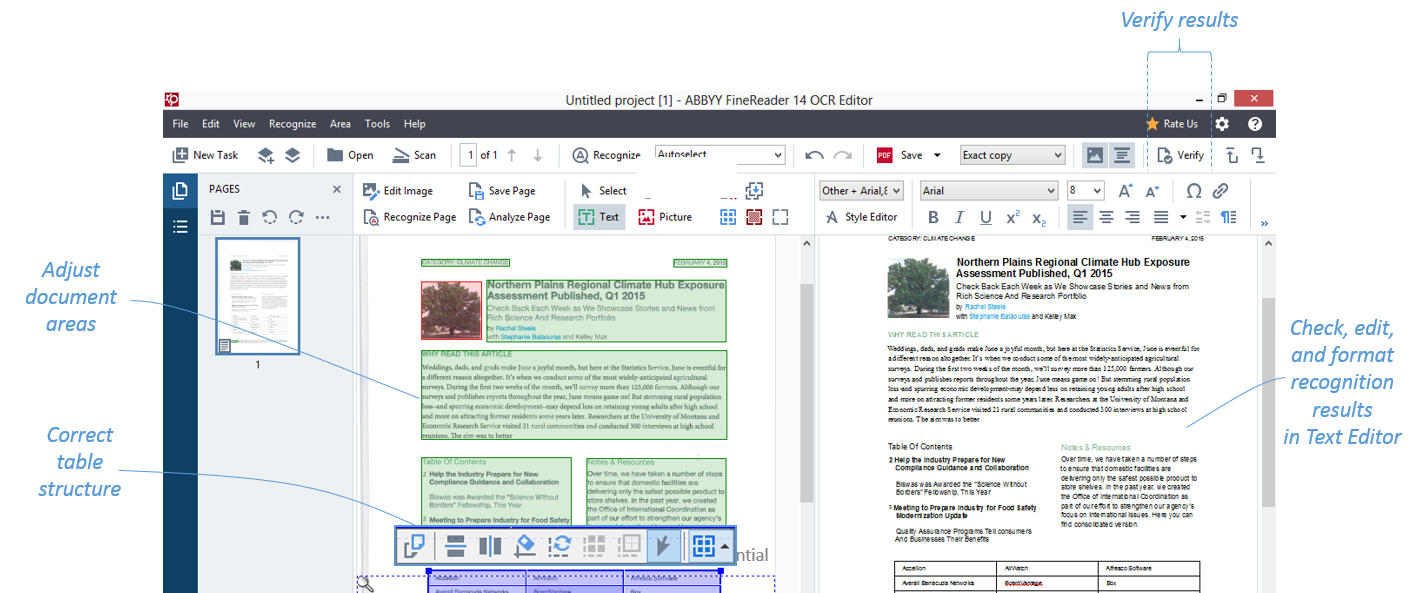 And, do you wish you could detect the slightest changes in text between two versions of your documents? ABBYY FineReader 14 is debuting with an all-new Compare Documents feature, which allows you to compare and detect changes in two versions of the document regardless of what file formats you compare - PDF, Word or scan.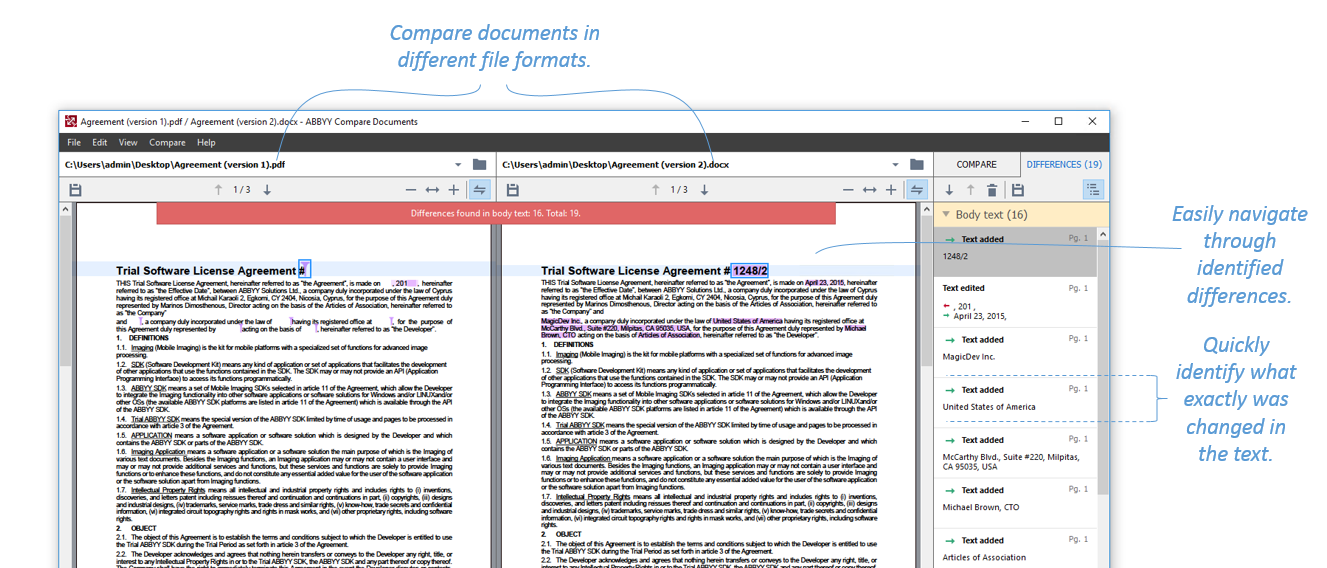 Well, as the saying goes: it's better to see something once than to hear about it a thousand times. ABBYY FineReader 14 rolls out on 24 January, 2017. Make sure you try it out and share your impressions. We will be waiting for your feedback.
Read the official press release of the product.
Ready to boost your document workflow?
Subscribe to our newsletter
Enter email and find out how to unlock efficiency with a free copy of FineReader e-book.
Your subscription was successful!