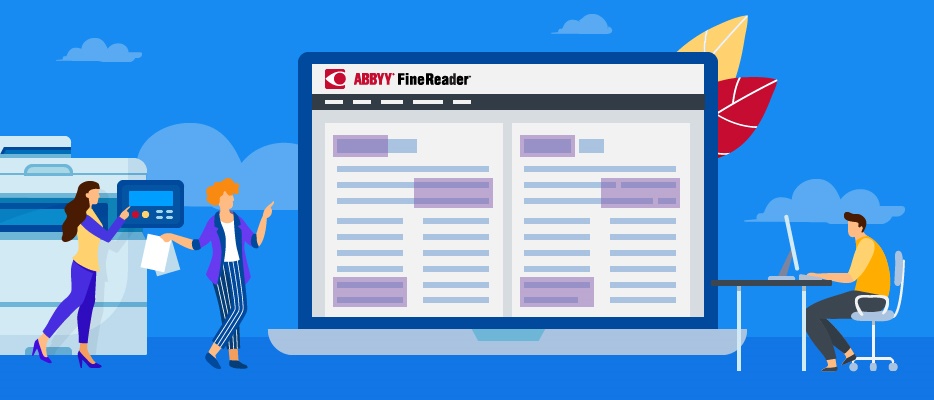 One of the most common challenges in our daily work with content is that it usually involves working with documents of various formats. Let's say you are trying to compare a legal agreement in Word document with a scanned copy which has been signed and sent back to you per email. What do you do?
As we discussed in the first article from this series, doing a line-by-line comparison of two copies of a document is a time-consuming and error-prone exercise and should be avoided at all costs.
The answer is ABBYY FineReader's Document Comparison feature, which is super-easy — just one click produces detected differences almost immediately, and as we highlighted in our earlier document comparison article, FineReader can compare PDFs, document images (for example, a scan), and a range of digital document formats, including DOC(X), XLS(X), PPT(X), ODT, etc. 
Thanks to FineReader's powerful OCR capabilities, comparing digital PDFs and image-based (scanned) PDFs can be performed just as easily. With the latest version, FineReader has become intelligent enough to detect when there is something wrong with the text layer (such as a corrupted PDF) and apply OCR instead to the problematic data. Thus, even corrupted PDFs can be accurately converted in order to obtain a meaningful list of differences.
Check out our video tutorial to see for yourself:
How to compare Word to PDF using track changes
FineReader's reviewing capabilities
FineReader offers several options for reviewing two versions of a document, allowing you to choose the most convenient and suitable option for your task, based on your preference.
The latest version of FineReader, FineReader 15, comes with a new export option to Microsoft Word, which, now combined with the familiar Track Changes mode, makes the viewing and sorting of marked differences easier.
Simply click on "Save" and select "DOCX in Track Changes mode" to export the comparison results to a Word document with the changes marked. This allows you to work with the detected changes conveniently while seamlessly assisting discussions and decision-making. Once in Microsoft Word, you can review, fine tune, and share your edits with colleagues to help finalize documents more quickly and efficiently. Being able to sort through the identified differences easily and accept or reject them, you can finalize the document without losing sight of any changes not recorded.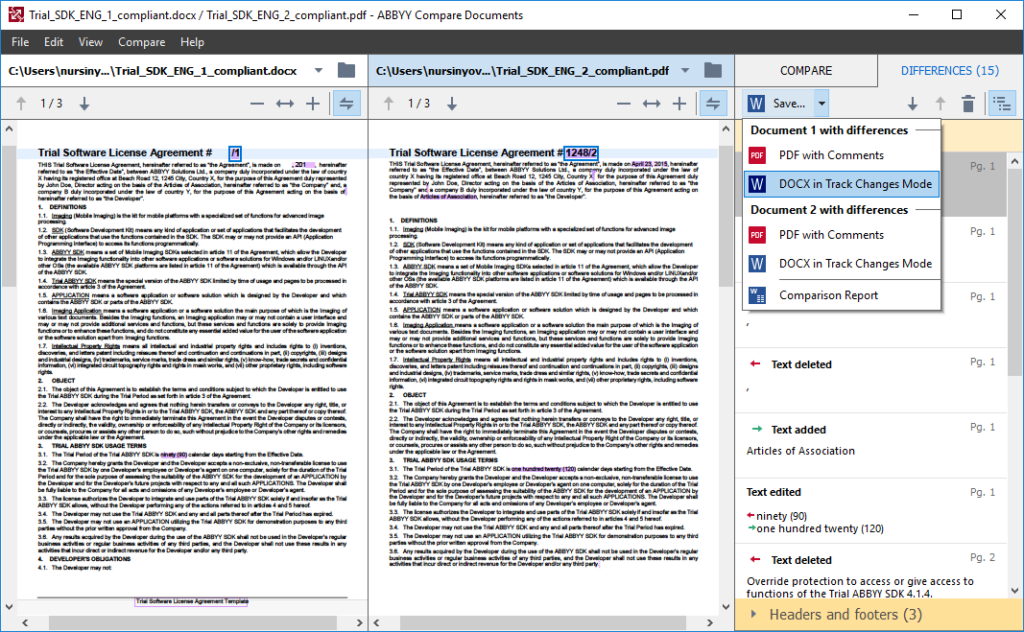 The export option can be easily found by clicking on the "Save" button, and selecting it from the drop down menu. You can choose which of the two copies to use as a basis for the comparison.
To sum up, together with this newly added export option, FineReader now offers three ways to easily review differences:
1. Save comparison results as a Word document in Track Changes mode. This option is new in FineReader 15.
2. Save comparison results as a PDF document with the differences to the selected copy marked as highlighted text and comments.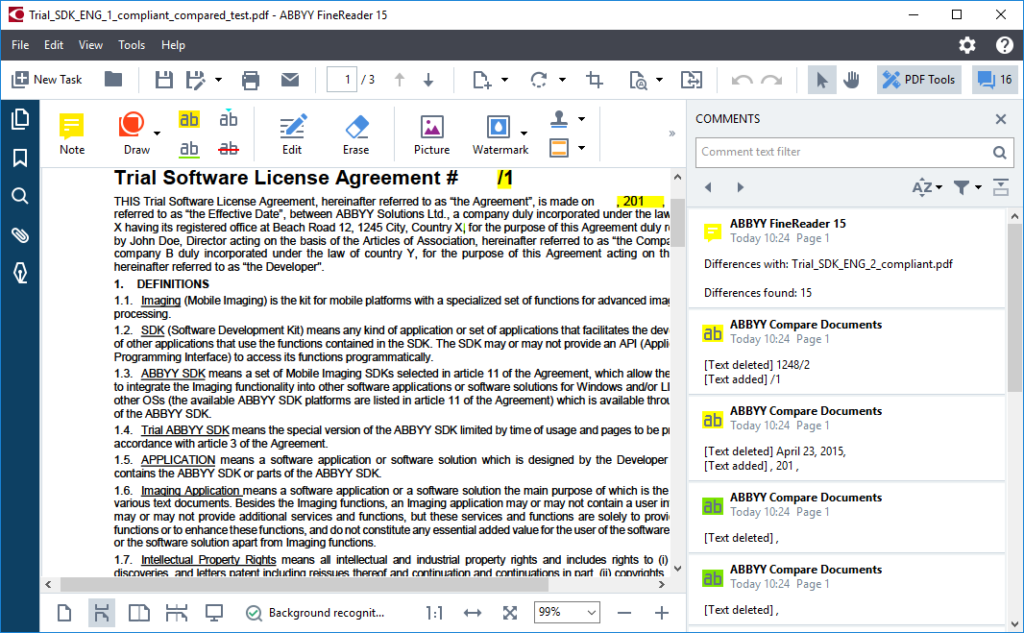 3. Save the results as a report — a separate table detailing the differences only, without the full text of the document. This option keeps the focus on the appropriate page with the type of correction (e.g. added, deleted) indicated for each difference.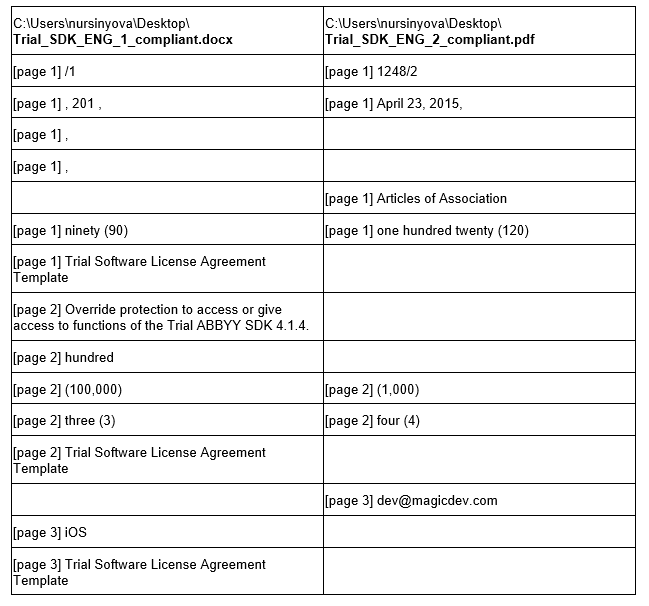 Read about the other capabilities of FineReader 15
Test ABBYY FineReader 15 in your day-to-day document comparison tasks with different types of documents, and experience the effectiveness and convenience it brings.
This article is part of an ongoing series with recommendations and tips for organisations and professionals looking for a new PDF tool, whether as an alternative solution to a tool currently in use, or as the next step after the free PDF reader  ̶  for more possibilities and higher productivity.
After all, PDF is the new paper!
If you have questions about choosing a PDF tool suitable for your needs, do not hesitate to leave a comment and we will make sure to address them in upcoming articles.
Ready to boost your document workflow?
Subscribe to our newsletter
Enter email and find out how to unlock efficiency with a free copy of FineReader e-book.
Your subscription was successful!