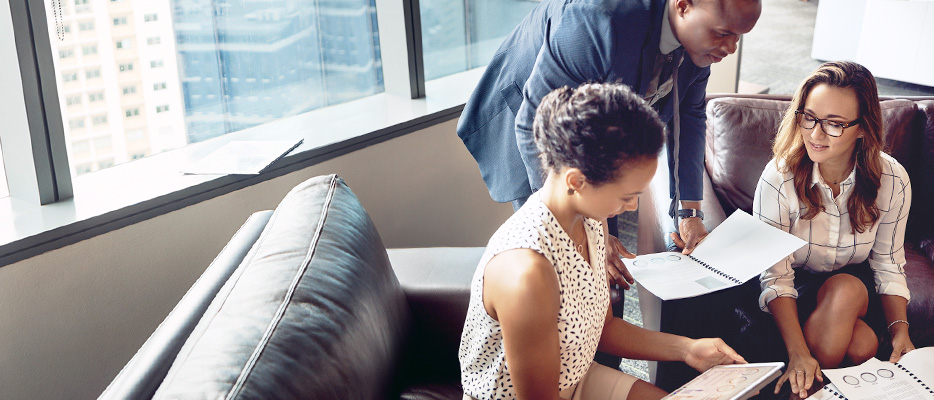 Do you also spend hours manually checking changes in updated document versions line by line, word by word? Have you encountered a situation when your teammate forgot to turn on the "track changes" mode in Microsoft® Word and you had to painfully look for those edits or use compare documents function in Word itself? Just think of all the time and resources wasted on printing, proofreading and re-checking your own and other people's edits. All efforts that go towards keeping up with the numerous changes hinder your day-to-day productivity and make you less efficient.
At the end of the day, it comes down to 2 factors:
First, PDFs were originally not intended to be modified, but today, there are countless tools that give the possibility to edit PDF documents and you may not even notice that your document has been changed. We recommend you to always double-check.
Second, when it comes to manual work, human error is completely natural and to be expected. So you need to be careful and check over your work because the one typo in the form of a missed zero from 2,000 USD to 20,000 USD as a result of an oversight, could end up costing you a lot.
Therefore in order to minimize the manual side of comparing documents, not only is it more reliable, but also much quicker to let FineReader do the work for you.
Here is how FineReader can help you compare documents like a pro:
If you are reading a document and identify the need to check it for differences to a previous version simply find the magical button labelled "Compare" on the main navigation (available in Corporate edition). FineReader will automatically open your document in the side-by-side view of the "Compare Documents" tool and let you select the document version you wish to compare.

PRO TIP: If you are working with documents in different languages, make sure to check the language in the top-right corner. FineReader supports text comparison in 37 languages, you can also let FineReader detect a document's language automatically from a pre-selected list.

When identifying the differences in two versions of a document, it is essential that no information gets lost from the previous versions, and that only what has changed in the latest version of the document is highlighted. FineReader will mark up differences between the two versions of a document with just one click, meaning you can start analyzing the highlighted changes instantly. You can sort through the highlighted differences and choose to ignore unnecessary differences leaving only what you deem relevant. Not only do you save valuable reviewing time, it also helps you prep for discussing with others so that you can take immediate action and make necessary decisions.

Are you worried that the results will come up with thousands of unimportant discrepancies (such as formatting) for you to have to check? No need to worry, FineReader is intuitive enough to only display relevant differences, so that you can focus on the areas which add the most value to your work.

With this FineReader functionality at your disposal (available in Corporate edition), you will become a master of tracking changes.

Finally, once you have prepared comments and added your input, you can share the updated document with your colleagues for further discussions. You can choose whether to export the results of the comparison as a PDF document with comments or as a Word document with changes displayed tabularly
DILEMMA AVERTED
Do you feel like you are comparing apples to oranges because one document is a Microsoft® Word document and the other is a scanned version you received from your colleague? Not a problem. FineReader allows you to compare across multiple formats.
What about if one of the PDF documents is an image-based PDF, which requires the document to be made searchable/editable before it can be compared? Again not a problem. FineReader intelligently recognizes when a document needs OCR and runs it in the background automatically without any additional action needed.
Can't believe such a simple, fast and accurate tool exists? Try it out for yourself.
Ready to boost your document workflow?
Subscribe to our newsletter
Enter email and find out how to unlock efficiency with a free copy of FineReader e-book.
Your subscription was successful!