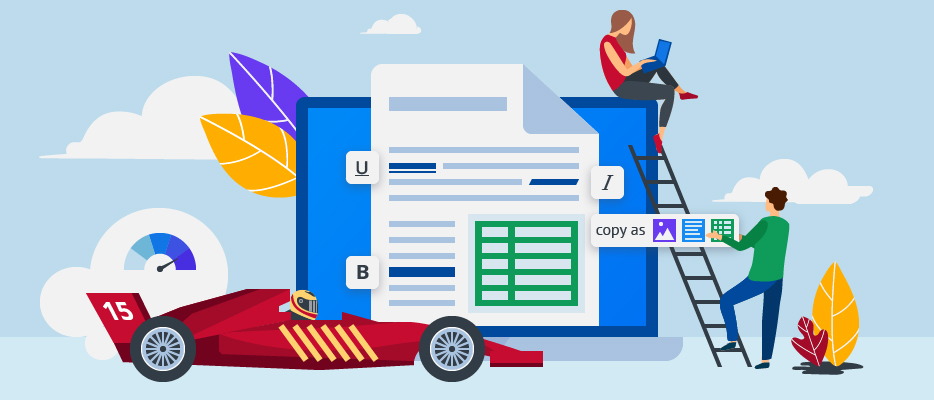 At ABBYY, we always aspire to make FineReader better. Delivering new and improving existing functionality and fixing bugs is always our main priority, so we never stop. At the very end of Summer 2019, we launched brand new version of FineReader 15, and in November 2019 we already delivered its first update containing new and improved functionality, Release 3. We started 2020 with yet another update, Release 4, which has further enhanced FineReader's capabilities. What does it do to improve your daily work with PDF documents? Here is the overview:
1. Many PDFs? Preview, don't open
It isn't always necessary to open every PDF just to quickly see what it is about. If your FineReader 15 is set as a default PDF viewer (here is how to do that), with the latest release it can provide you with a full preview of a PDF document directly in Windows Explorer or in Microsoft Outlook. Expand the preview pane and comfortably scroll through the pages.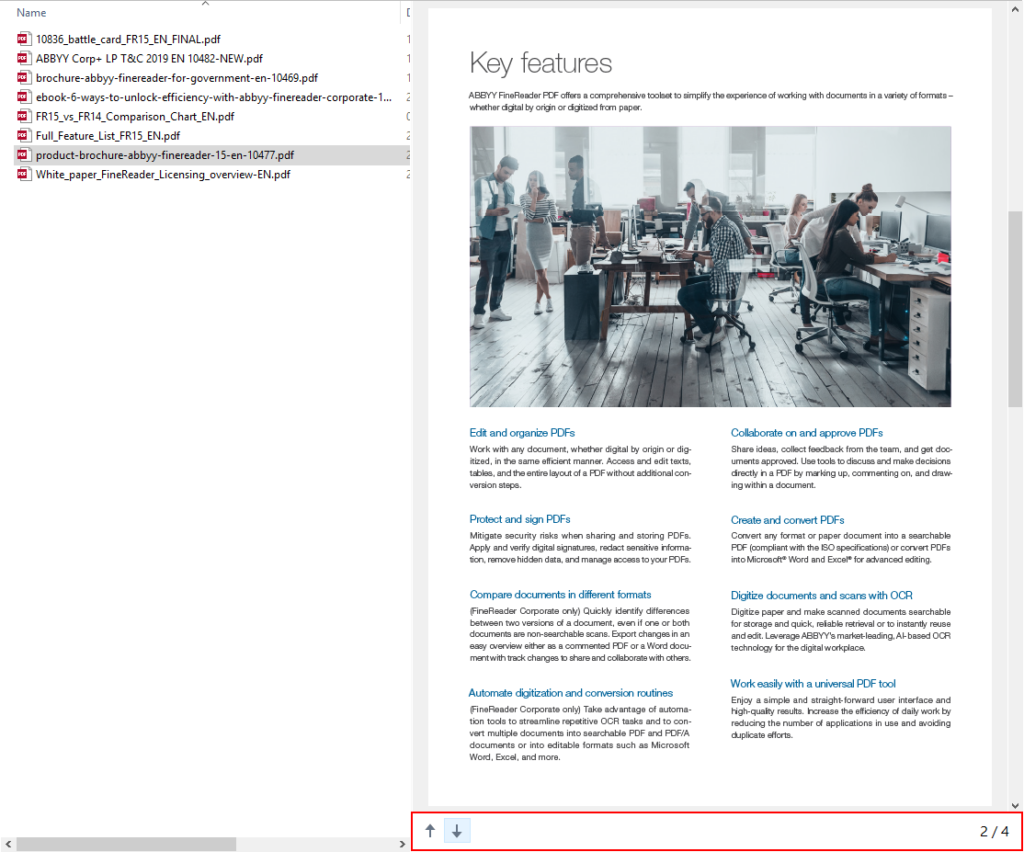 2. Open and edit PDFs faster than ever
If you work with a lot of PDF documents, opening time can become critical. With Release 4, FineReader 15 was further optimized to speed up PDF opening in addition to the boost the product had got earlier, with the initial release of the latest major version 15 in the end of summer 2019. If you need to edit a PDF, it takes some time after clicking the "Edit" button for the content to become available for editing. Since availability of the Release 3 this lag time has been reduced by an average of 13 percent.
3. Improved table and text extraction from PDFs for usability and accuracy
In FineReader, you can copy a table from a PDF document simply by drawing around it with a mouse and clicking one of the buttons that appear – and then paste it into Word, Excel, etc. Now, these buttons appear in a more convenient place, exactly where you finished drawing, and with a short text explaining what the function does and what the result will be once you've used it:

Also, since the Release 4 FineReader accurately copies text formatting – font size, typeface, underline, and the font itself (if allowed by the font license) – when extracting text and tables. This practically eliminates the need to reformat them after you have pasted them from the clipboard to where you want.
4. Text editing and formatting: U has joined to B and I
In addition to "Bold" and "Italic" tools, FineReader now offers an "Underline" tool to change the appearance of the text you are adding or editing in digital PDFs.
When editing underlined text, its underlined appearance is kept intact. This, for example, allows you to edit visible text of underlined links in digital PDFs and keep them looking nice with no additional efforts.
5. Arabic OCR: twice as accurate, 20 percent faster
OCR quality does matter for a good PDF solution (and if you wonder why, read this article in our blog). New AI-based approaches helped ABBYY developers to significantly improve the quality of the text recognition technology for Arabic language, and now these improvements are available in FineReader 15, resulting in an impressive 50 percent decrease in recognition errors and considerably faster document processing.
Other improvements include Quick Start Guide now available at any time from Help menu, and new, more informative notifications about FineReader updates availability both in Windows 10 and in the product itself.
Upon every Release, we update FineReader Change Log, where you can find the full list of improvements and major bugs fixed in each of the Releases. Check the part number of your FineReader 15 now (Help->About… in the menu) – maybe you need to update to benefit from the improvements described above.
Tip: Set AutoUpdate options in FineReader as follows:

This way you will always be notified about new releases and can decide for yourself whether to install them or not.
Ready to boost your document workflow?
Subscribe to our newsletter
Enter email and find out how to unlock efficiency with a free copy of FineReader e-book.
Your subscription was successful!