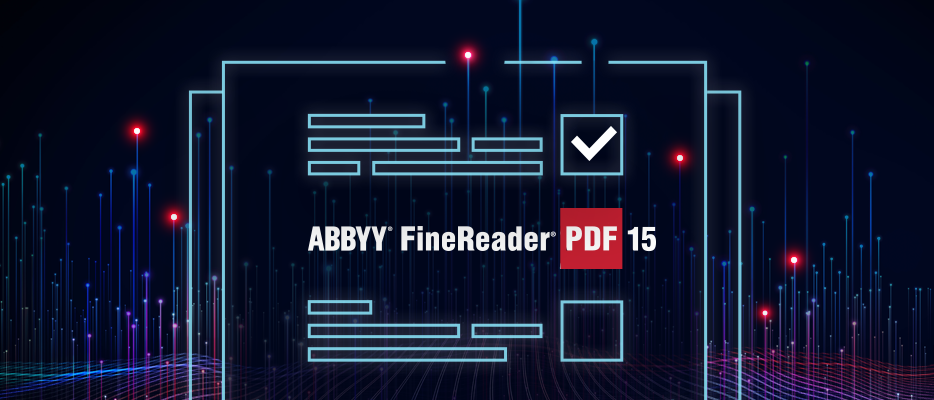 We are excited to announce that the new ABBYY FineReader PDF 15 is now available. The update significantly expands the solution's capabilities that now enable the creation and editing of fillable PDF forms. We are also excited to announce that we gave our PDF software a new name, one that more closely encompasses the product's powerful capabilities: ABBYY FineReader PDF.
ABBYY FineReader PDF 15
ABBYY FineReader PDF is a comprehensive PDF solution that incorporates ABBYY's state-of-the-art OCR technology with a versatile set of advanced features to create, enhance and transform all kinds of PDF documents.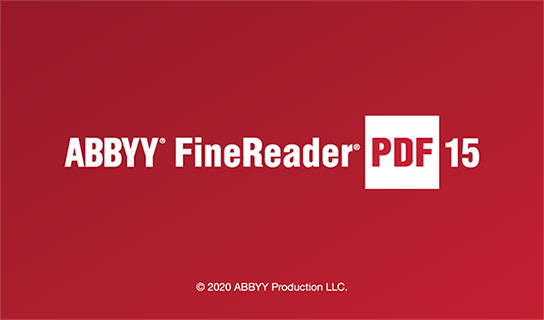 Despite the new name, ABBYY FineReader PDF 15 is not a separate version of existing FineReader nor is it a separate product. FineReader 15 has become FineReader PDF 15, and all users of previous releases of FineReader 15 can get the update to the latest Release 5 with the new name "FineReader PDF 15" and the powerful new features.
Interactive (Fillable) PDF Form Creation and Editing
With the FineReader PDF 15 update to the Release 5, users have access to a new toolkit – Form Editor – that provides the tools to edit existing fillable PDF forms or create new ones from scratch. This feature enables users to collect information digitally, which can eliminate both filling the forms by hand and further digitization of the filled forms. The new feature also provides an ability to create effective, consistent, and easy-to-use document templates for your organization to streamline a variety of business processes including employee onboarding, request management, client onboarding, and internal audit, to name a few, in addition to enhancing and simplifying document workflows throughout the entire organization.
Learn more about Form Editor functionality
Recognition of historical fonts: Gothic (Fracture) OCR
FineReader PDF 15 can now convert scans of books printed between the 18th and 20th century in Gothic fonts into editable documents or searchable PDFs. It supports recognition of old printed scripts such as Textura, Fraktur, Schwabacher, and others in old English, German, French, Italian, Spanish, and Latvian. Now FineReader PDF 15 supports text recognition in 198 different languages (see the full list here)!
Other enhancements
Alignment assistant tool. A new alignment assistant tool helps to easily align text or an image with other page elements when arranging them.
New technology core. We updated the technology core for Release 5 which enhanced the overall quality of document processing for both document conversion and PDF-related tasks.
Better conversion to searchable PDFs. When converting scans and scanned PDFs into searchable PDFs, the latest Release 5 produces files of smaller size while maintaining the visual quality of the document. 
Getting your latest FineReader PDF 15
Upon every Release, we update FineReader PDF 15 Change Log where you can find the full list of improvements and major bugs fixed in each release. Check the part number of your FineReader 15 now (Help->About… in the menu) and update your product to access the latest enhancements.
Tip: To change the settings of your FineReader PDF product so that it updates automatically, follow the instructions outlined below (in Options -> "Other" tab). If you don't see this option in your FineReader PDF 15 product, ask the system administrator in your organization of feel free to open a support ticket with our dedicated Support Team.

Ready to boost your document workflow?
Subscribe to our newsletter
Enter email and find out how to unlock efficiency with a free copy of FineReader e-book.
Your subscription was successful!