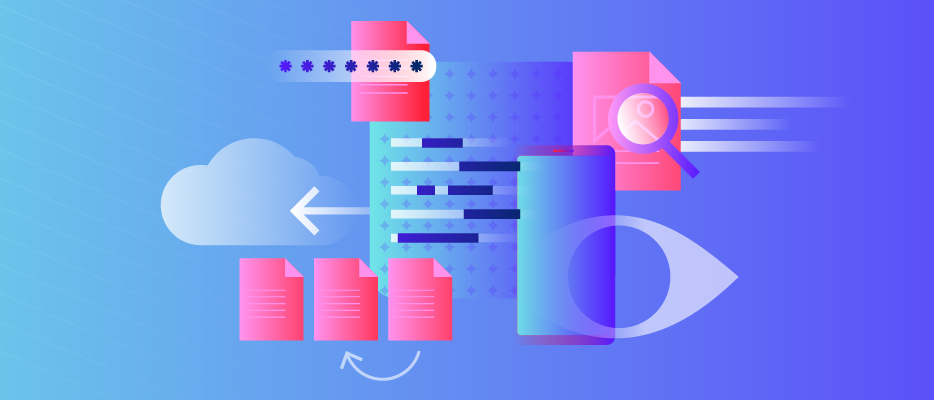 The legal industry is among the slowest to adopt new technologies. While law firms and legal departments acknowledged "greater use of technology" as one of their top investment priorities in the Thomson Reuters 2019 Law Firm Business Leaders Report, the status-quo continued and business as usual persisted. Then suddenly the pandemic came and, practically overnight, legal professionals found themselves having to work remotely, without access to office resources like scanners, printers and the means to use them. The good news is that technology for working more flexibly, from anywhere, is already available. The digital transformation journey for legal teams is seamless when using ABBYY FineReader PDF for iOS. Here's what it can do for you.
1. Scan on-the-go
Digitizing papers no longer require massive desktop devices in the office or at home. Using your smartphone, you can scan a document anywhere, whether you are at home, in the office, or on the move. All you need is a fairly horizontal surface with a contrasting background, and you can leave the rest to ABBYY FineReader PDF for iOS. When the result is not as you'd expect, you can take advantage of useful tools to auto-recognize, de-skew, and auto-crop scans.
As much as we try, not every scan can be perfect, which is why auto-recognize, de-skew and auto-crop can make you the Michelangelo of scanning.
2. Speed up your search with auto classification
Do you have too many photos to scroll through on your smartphone? Does it take you ages to find a specific document photo? Use FineReader AI Smart Gallery to find specific documents with the help of seven classification categories: A4/US letter, books, business cards, handwritten, IDs, other docs, and receipts. Classification is done using ABBYY's optical character recognition (OCR) technology within the app and does not require an Internet connection.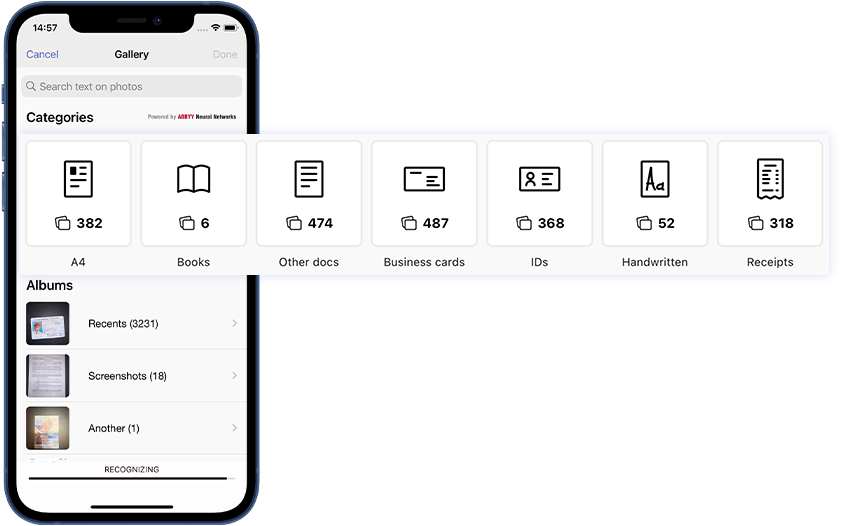 3. Password protect PDF documents
Being able to share PDF documents from your phone directly is great and can save a lot of time. Keeping documents confidential is crucial in maintaining trust, especially in the sensitive nature of law. So, rest assured that only your intended recipient has access by password protecting your PDF documents. In a few steps, you can "lock" the content directly from your mobile phone.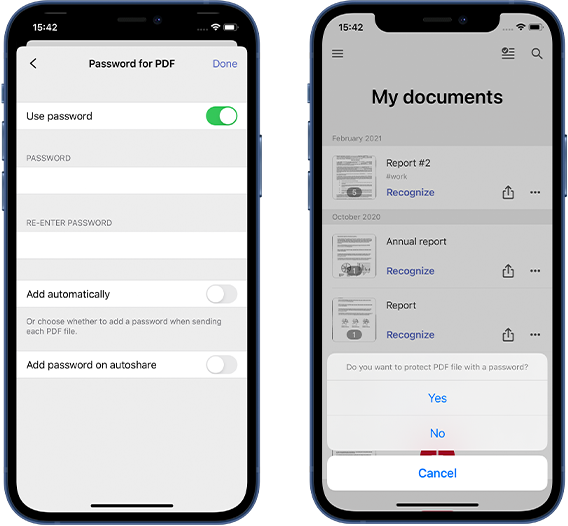 Lawyers deal in confidential documents all the time, so a password protection option is a must.
4. Redact confidential information
When password protecting a document is not enough to hide sensitive information, you can redact as needed to make it completely inaccessible for reading by others. The selected words or phrases will be replaced with black rectangles, rendering the content impossible to retrieve. The redaction feature leaves black rectangles where the text should have been.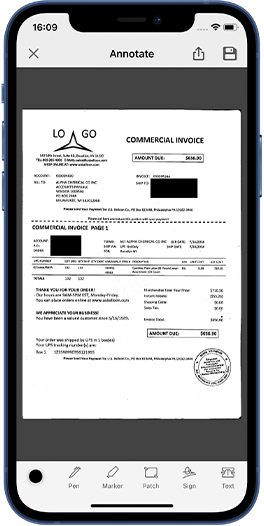 5. Search photos by text
If the photo you are searching for contains text, you can find it by simply typing in the word(s) contained in the photo in the search bar, and FineReader PDF will display all images of documents that have the corresponding words. Easily search through photos in your gallery using this instant text search feature. When the photo gallery is first opened, OCR is securely applied to all images on-device to enable instant text search results—all that is achieved without an internet connection.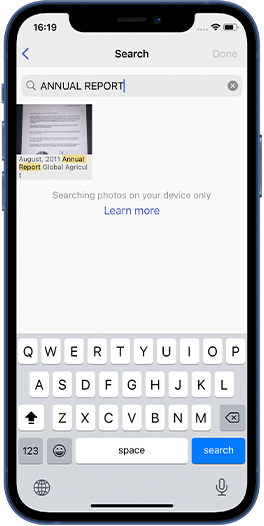 6. Upload to cloud storage
Export your documents to your favorite cloud storage to work on them further, store them long-term, or for sharing. You can choose between an automatic upload of every document or manual-only for selected scans. If you use Google Drive, OneDrive, or Dropbox, you can continue editing scans in FineReader PDF for Windows.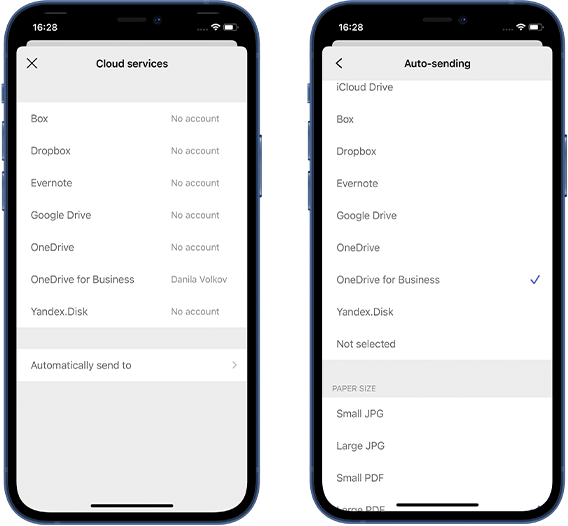 So, now you've got your doc scanned, but what to do with them? Auto-upload to your firm's Cloud storage lets you treat them like every other doc.
7. Export to 12 editable formats
Easily extract text from scans of documents whether you are online or even offline. With 12 editable formats supported, you can select the format that is convenient for you, such as Word, Excel, PDF, and more.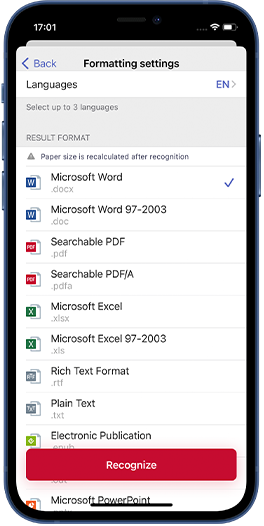 8. Convert to Excel
One of the trickier formats during conversion tends to be Excel. Recreating tables can sometimes result in not always perfect results. Using FineReader PDF for Mobile, you can be sure that when converting tables, the layout from the original text is preserved.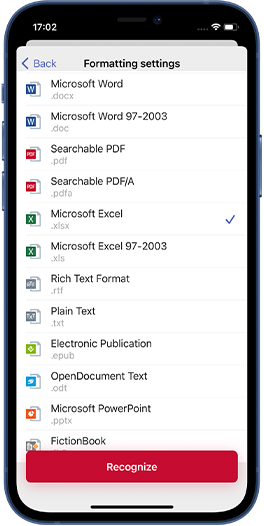 Scanning tables? Wouldn't it be fantastic if you could auto-convert that to Excel? Oh wait, you can!
9. Reorder pages in a PDF
Scanning a document containing over 30 pages and finding out that they are in a back-to-front order can be inconvenient, but no longer a time-consuming annoyance. You can quickly reorder them in the app, so there is no need to scan them all over from the beginning.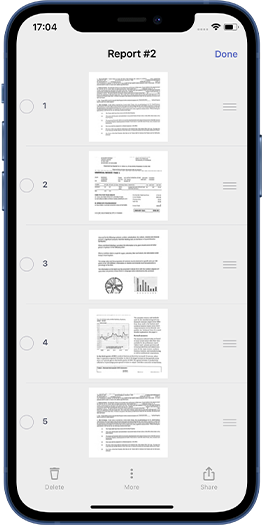 10. Add pages to a PDF
Missing some pages, or you received some updated pages after you scanned the main document? No problem. Just add those pages to the document according to your needs.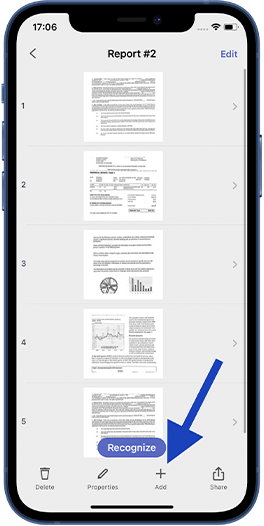 Somebody sent you an addendum after you scanned the main doc? Just add those pages to it.
11. Bulk delete documents
Does your document contain a lot of empty pages or text that you don't need? Delete them easily with one click.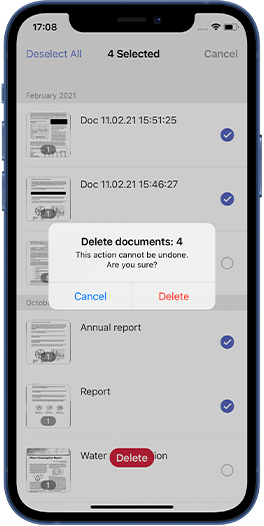 12. Annotate important information in documents
With a set of easy-to-use tools like signature, highlighter, pen, text box, or redaction, you can annotate and make mark-ups to your scans to draw attention to important information.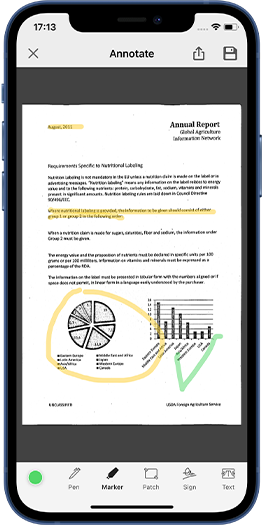 13. Set appropriate size of documents using augmented reality (AR)
Say goodbye to distortion issues when printing documents directly from your phone. Measure the size of your documents using augmented reality in order to accurately determine its size (e.g. passport, driver's license, business card) and thus ensuring a correct scale is applied on your printing paper.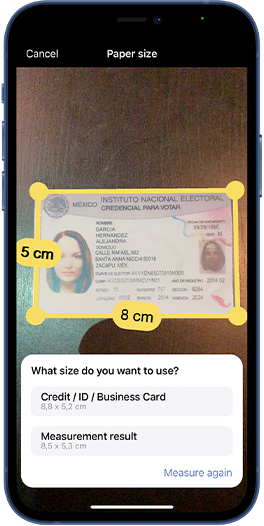 14. Recognize documents in 193 languages
Being part of a global society, you will most likely at some point stumble across documents in a different language. With an app that recognizes documents in 193 languages, you will be more than equipped for such scenarios, and not be left with any surprises.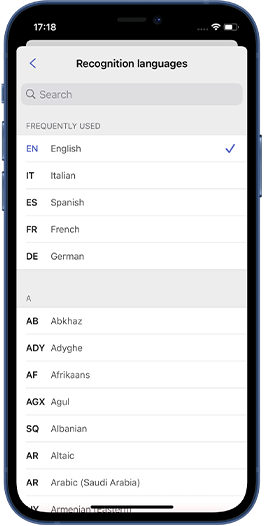 15. Scan books
Use the BookScan feature to digitize books twice as fast by taking a photo of two facing pages at once, rather than each of them separately. Also, photographed images of book pages are almost always distorted, and far from perfect, as the pages are not flat when a book is opened. BookScan automatically splits camera-facing book pages into two separate images, removes any defects, and straightens curved text lines to create scan-like images that can be OCRed with high accuracy.
FineReader PDF for Mobile offers many options to improve the quality of photos by removing unnecessary backgrounds, fixing perspective, applying sharpness or contrast filters, etc., so you don't have to worry about issues with poor quality scans anymore.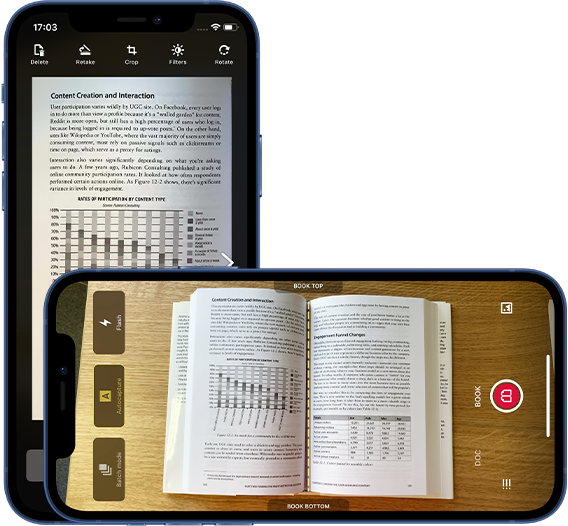 Books? Us lawyers still love books! But scanning from them can be a pain. Unless your app has an auto-undistort and opposing page splitter, that is!
Don't miss our special offer
Purchase ABBYY FineReader PDF for Windows or ABBYY FineReader PDF for Mac at abbyy.store and get a 1-year Premium Account for ABBYY FineReader for iOS for free. Learn more about this offer here.
Ready to boost your document workflow?
Subscribe to our newsletter
Enter email and find out how to unlock efficiency with a free copy of FineReader e-book.
Your subscription was successful!