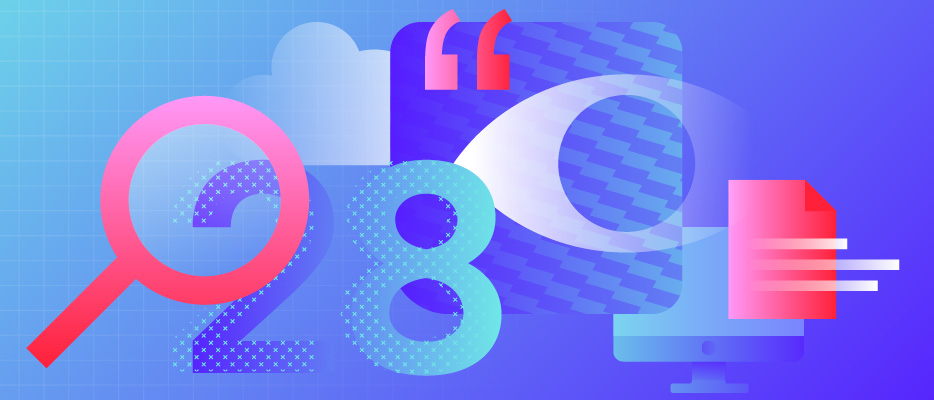 There are not many software products that can boast about approaching the beginning of their fourth decade of existence on the market. Lots of pioneering software companies and their products—which defined the software market landscape 20 or 30 years ago—have long gone, and they are remembered only by a handful of software history enthusiasts. Luckily, ABBYY and its FineReader are not among them.
Ambitious youth started it all
Interestingly, the FineReader story began about 30 years ago with a linguistic product: ABBYY Lingvo System. A group of technology enthusiasts set an ambitious goal to create a software system that would read paper documents and translate them into another language—and quite soon they did. Machine translations in these early iterations weren't the best at those times, yet it was enough for the text to be understandable.
In the initial Lingvo System, a part of the system was an optical character recognition (OCR) software to convert a text on paper into digital. It was licensed from another vendor, and the ABBYY team faced limitations in achieving quality results. To solve this, the ambitious young team decided to create its own OCR—and they did! In 1993, the first version of ABBYY FineReader OCR was released, soon followed by the significantly improved next version, which already had the main capabilities that defined the further FineReader success and its reputation of as one of the best OCRs.
ABBYY constantly reimagines a better way to work
Fast-forward almost three decades to today, tens of thousands of corporate customers, including many of the Fortune 500, and a remarkable number of users all over the world use ABBYY solutions in diverse industries, including finance, healthcare, supply chain, insurance, and more. Since 2011, we have acquired several companies like TimelinePI and Pericom Imaging. We have partnered with many others like BluePrism and Alteryx to accelerate growth and deliver cutting-edge solutions for intelligent automation.
Learn how a government agency optimized document workflows and reduced costs with FineReader PDF 15
We are very proud to have our Digital Intelligence solutions currently used by global companies like PwC, FDA, Siemens, Deutsche Post DHL, PepsiCo, and Volkswagen. We take great pride in the fact that leading industry providers choose ABBYY to eliminate repetitive tasks and increase productivity of the enterprise. Companies that license ABBYY technologies include BancTec, Canon, Hewlett-Packard, Microsoft, Samsung Electronics and more. ABBYY OCR applications are shipped with equipment from the world's top manufacturers such as Epson, Fujitsu, Microtek, Panasonic, PFU, Plustek, Ricoh, Toshiba, and Xerox.
Being just one of many products and services, ABBYY FineReader PDF alone has reached about 100 million installations, with an average product rating of 4.5 out of five according to our users. Recently, FineReader PDF was named #1 PDF Software by Gartner's GetApp according to users' ratings and reviews. About 17,000 companies and organizations are actively using FineReader PDF in their offices.
Our entire intelligent automation portfolio of products enables enterprises to effectively execute transformation strategies through the speedy and accurate capture of data at scale with a contextual understanding of scanned documents through ABBYY's Intelligent Document Processing (IDP), process mining and discovery, machine learning, and natural language processing capabilities.
The way of FineReader PDF
ABBYY's FineReader solution has evolved and come a long way since the first versions. Once created as a purely OCR program, the modern day FineReader PDF 15—with technology advancements over the years—has been enriched with a variety of functions and capabilities. The most notable shifts in the functionality were done by adding an abundance of PDF capabilities and cross-format document comparison to the software. As a result, the current FineReader PDF is a capable, universal PDF solution with best-in-class document conversion capabilities.
A brief history of the most recent achievements in FineReader PDF development include:
If you're interested to know more about the earlier history of FineReader, we recommend reading this blog article that covers the most important product milestones from its beginning.
Ready to boost your document workflow?
Subscribe to our newsletter
Enter email and find out how to unlock efficiency with a free copy of FineReader e-book.
Your subscription was successful!