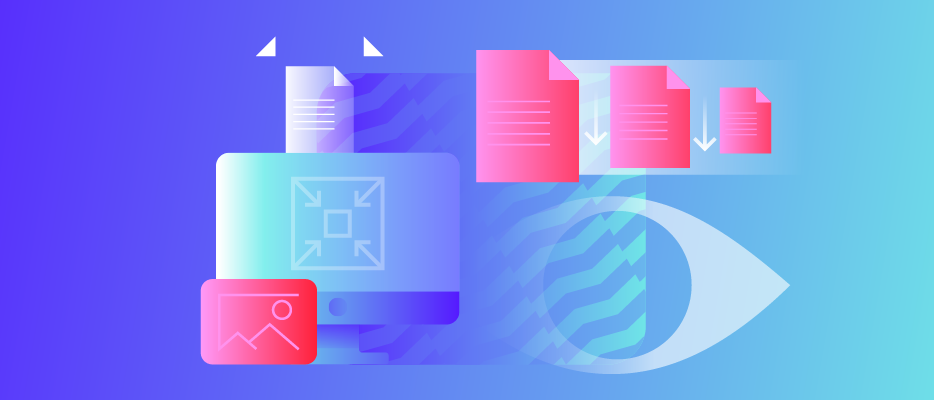 PDF files are a convenient way to exchange documents for all types of usage scenarios. But PDFs often can be large and cumbersome–ABBYY FineReader PDF 15 can help with that.
How to make a PDF smaller
First, open the document in FineReader PDF. Click on the menu "File" to find the option "Reduce File Size".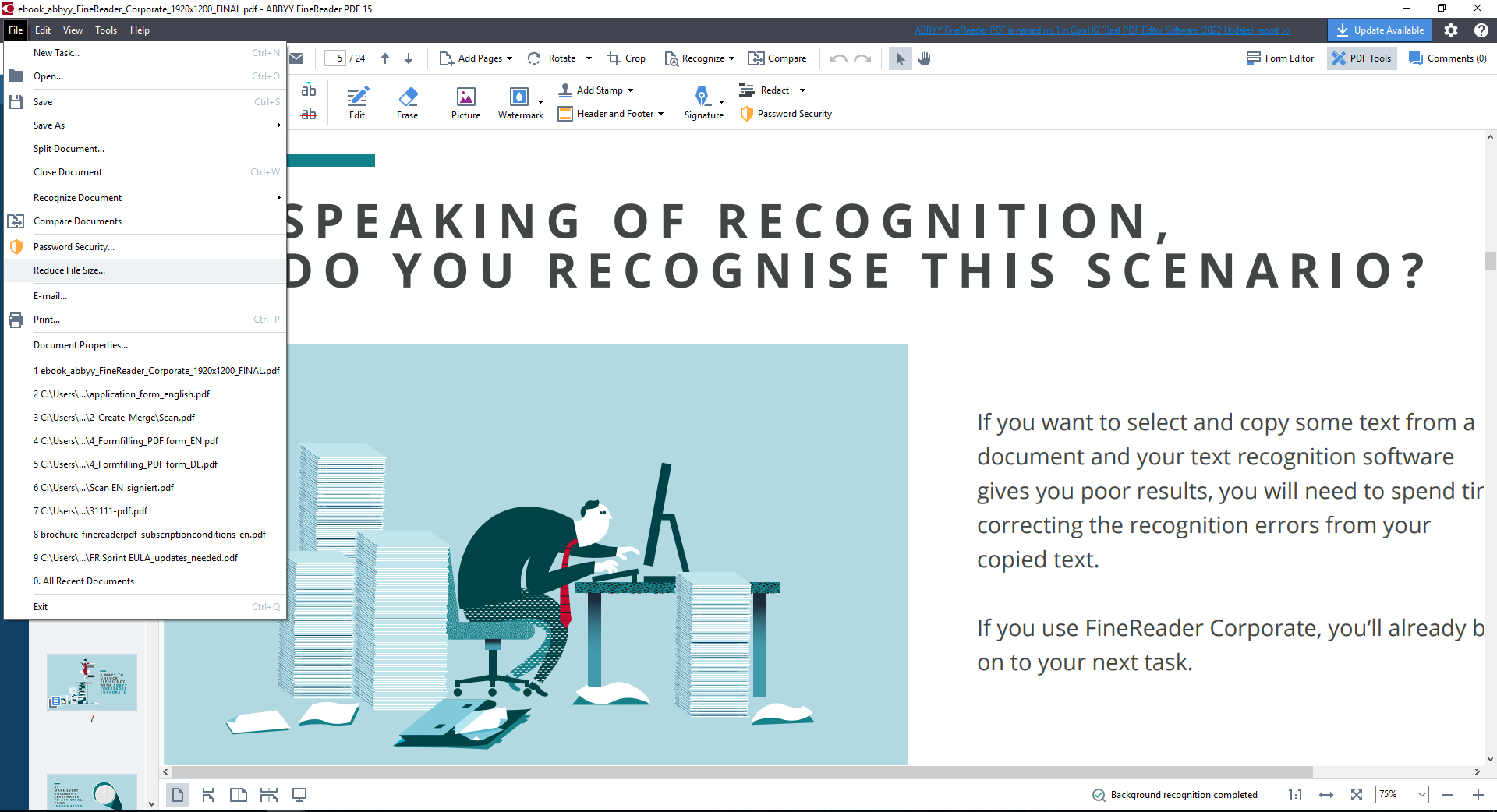 There are several options available to adjust the quality of pictures and the size of the resulting file.
Best quality: With this option, the quality of the pictures is retained. The original resolution will be preserved.
Balanced: This option reduces the size of the output PDF file, without too much loss in picture quality.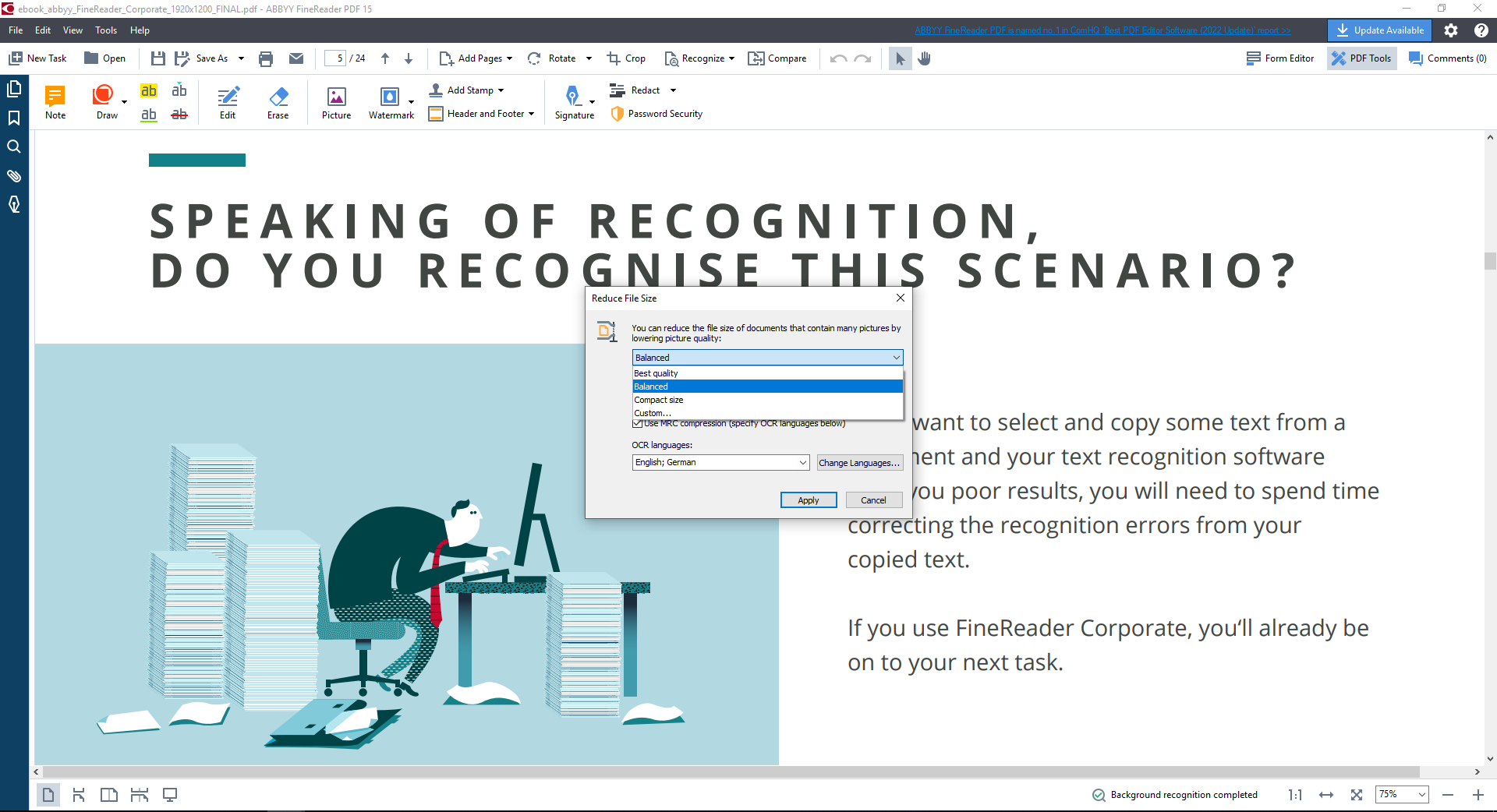 Compact size: To obtain a small-size PDF file at the expense of picture quality, select this option.
Custom: This option allows you to customize picture settings, choosing a desired level of resolution, color control, and percentage of quality loss permitted.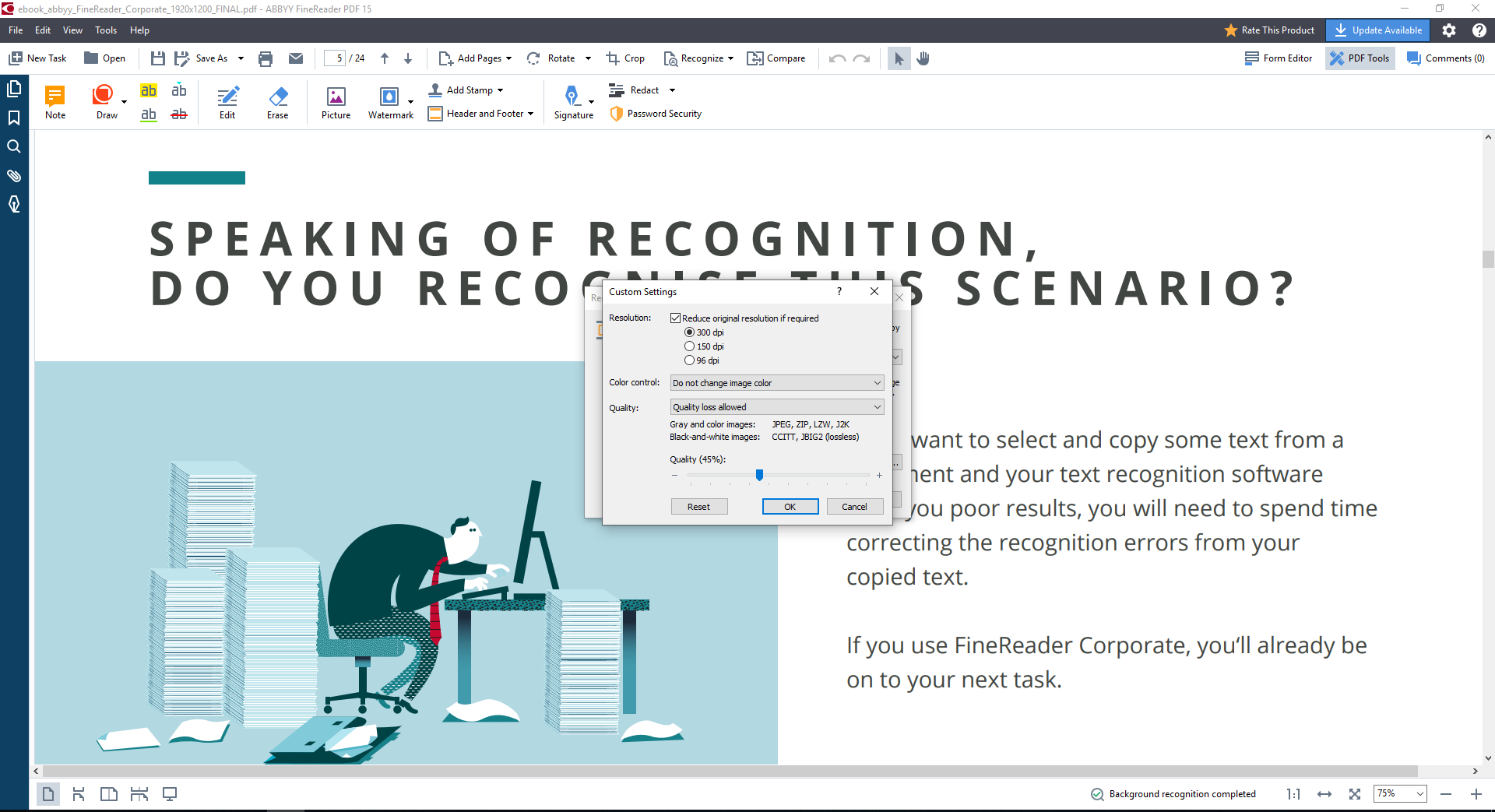 Alternatively, if you prefer to maintain the image quality, you can use the MCR compression (Mixed Raster Compression). This is especially useful for files containing scans of documents. Be sure to select the applicable OCR language, which allows FineReader PDF to effectively compress the text content.
Click on "Apply" to receive a substantially reduced file size of your PDF document.
Did you know FineReader PDF is ranked the top PDF editor?
ABBYY FineReader PDF is the best PDF editor solution as identified by ComHQ in their 2022 report "Best PDF Editor Software". The ComHQ report is a result of 100+ hours of research, trials, and interactions with customer support and users. In their press release, ComHQ states: "The report identifies ABBYY FineReader PDF as the best PDF editor. ABBYY FineReader has been downloaded 100 million times and is used by 17,000 corporate clients."
Try ABBYY FineReader PDF
Reducing large PDF file sizes is just one example of how ABBYY's versatile PDF tool can help you overcome daily document challenges and meet the demands of a digital world. Try all features and capabilities of ABBYY FineReader PDF 15 for yourself!
Ready to boost your document workflow?
Subscribe to our newsletter
Enter email and find out how to unlock efficiency with a free copy of FineReader e-book.
Your subscription was successful!