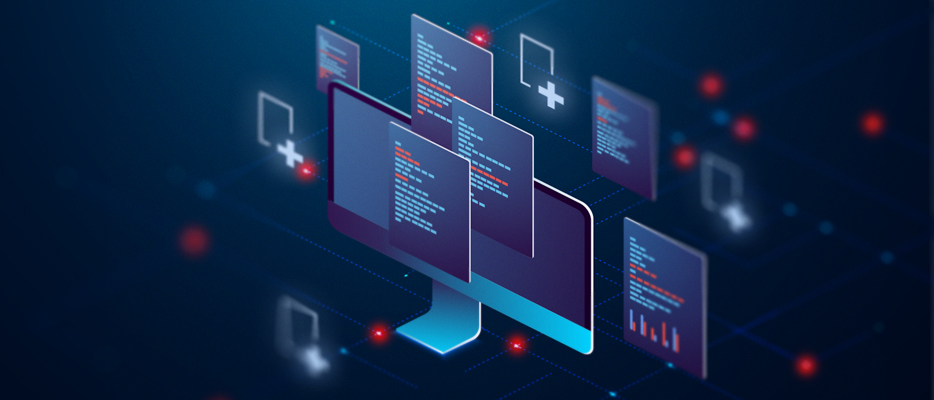 With this post, we conclude the overview of ABBYY FineReader PDF 15 functions that help to manipulate and rearrange your PDF documents.
Enhancing visual appearance of PDF pages
Cropping can enhance the visual appearance of pages in PDFs, especially scanned ones. But, how else can we improve it with FineReader PDF?
Using the Enhance Page Images tool in the Edit menu, you can ask FineReader PDF to:
Correct wrong orientation of the pages in a PDF document.
Correct the skew of page images to make text lines horizontal.
If the characters look rough due to low resolution of scanning or bad quality of the initial document itself (for example, a scan of a fax copy), apply PreciseScan technology to make the text look smoother and clearer.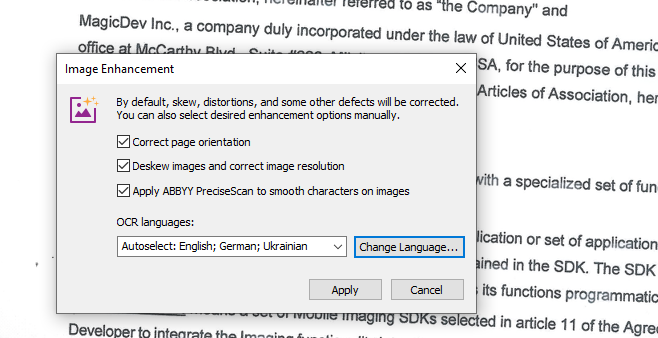 Image Enhancement tool to improve visual quality of scanned and searchable PDFs
Tip: These corrections require help from the OCR, so make sure OCR languages settings are correct. Since FineReader PDF can automatically detect document language(s), for the vast majority of documents, the best practice would be to adjust the language Autoselect list once, and then just keep the OCR languages setting in the Autoselect position.
Deleting pages from a PDF document
Deleting selected pages from a PDF is trivial: either click on "Delete…" in the right-click menu or press "Del" on your keyboard with the page selected, then confirm your action.
Now, we've gone through all the FineReader PDF 15 PDF documents and pages manipulation capabilities. However, there are a lot of other useful functions in the software, so we are going to continue telling you about them in our future posts — stay tuned! Also, check our tutorial videos on the website to see other functions in action.
Read the other posts in this series about manipulating PDF pages with ABBYY FineReader PDF 15:
Ready to boost your document workflow?
Subscribe to our newsletter
Enter email and find out how to unlock efficiency with a free copy of FineReader e-book.
Your subscription was successful!