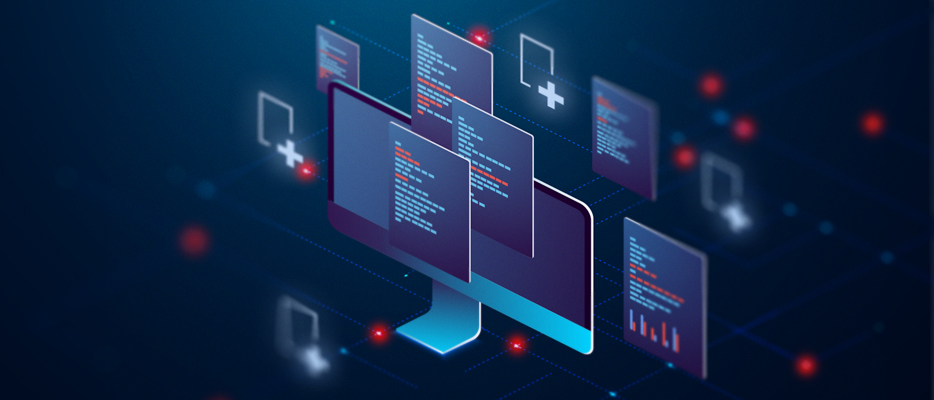 In this post, we continue to explore the functions of ABBYY FineReader PDF 15 that help to manipulate and rearrange your PDF documents.
Rotating and cropping pages in a PDF
Rotate Tools
Sometimes PDFs, especially scanned ones, contain pages turned upside down or 90 degrees. To correct orientation manually for a few pages, select those pages by holding down the Ctrl or Shift key, and select the Rotate Pages command from the context menu, the main toolbar, or Edit in the main menu of the software.
Tip: If there are many wrongly oriented pages in a PDF document, the document is long, or you just want something else to do that correction for you, select Correct Orientation of All Pages from the Rotate Pages dialog, and FineReader will analyze the text direction on each page and correct those that need it: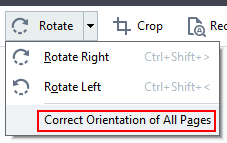 Crop Tool
Poorly scanned or old documents often need to be cropped to get rid of ugly margins, binder holes, and so on. Select the Crop tool from the main toolbar, the Edit menu, or right-click menu.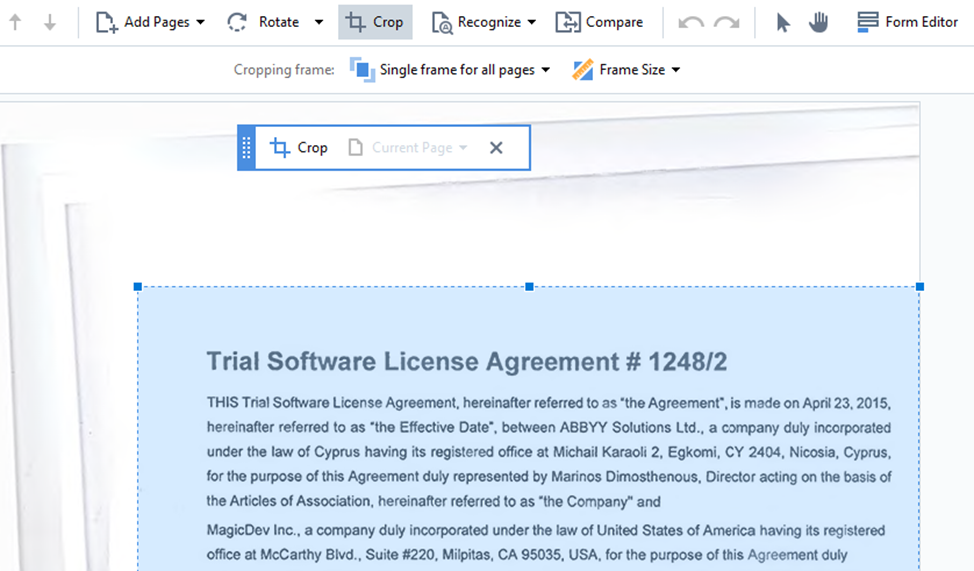 The Crop Tool interface
You can select the cropping frame size from the set of standard formats or adjust it manually by dragging the frame borders. To adjust the position of the whole frame over the page, grab it inside the frame (not on the border).
The cropping frame can be one size for all pages, or it can be adjusted individually for each page with the "Single frame for all pages / Separate frame for each page" switch.
You can select the pages to be cropped by clicking the dropdown to the right of Crop button: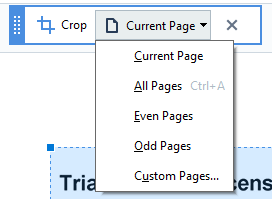 Select "Custom Pages…" to manually specify the page range.
Once all necessary adjustments are made, click the Crop button to complete the operation. To cancel, just close the Crop tool.
Read the other posts in this series about manipulating PDF pages with ABBYY FineReader PDF 15:
Ready to boost your document workflow?
Subscribe to our newsletter
Enter email and find out how to unlock efficiency with a free copy of FineReader e-book.
Your subscription was successful!